I managed to get my final entry into the LPL on Wed (photo to follow once the competition ends on Sunday) before heading off the Germany and, then, a weekend in Mansfield care of Tempus Fugitives' Tyrant of Babab campaign weekend.
Here's my commander (and alterego of the last fifteen years - Durfast Spiritwolf) and some Wolf Scouts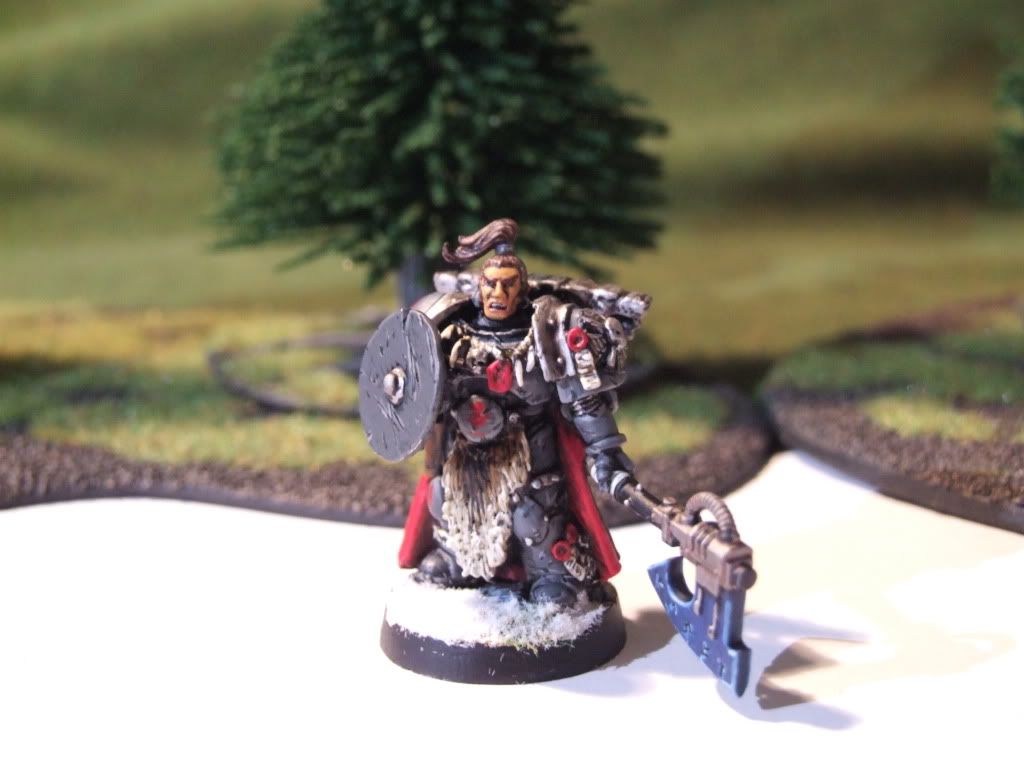 It was a great event as always with Maelstrom Games providing many advantages over WHW - not least on security of toys. I still missed the old venue, but the management of GW seem intent on tearing their business apart. Despite the strong emotions some have towards them, I think that GW have been an asset to the hobby, not least in attracting many new players and developing some talented sculptors. Hey ho!
Anyway, back to work (and the dissertation) before I can treat myself to dipping brush in paint again later tonight ;-)